Sammy got into the pantry. I was glad for him to have a distraction and he was having a wonderful time until he dropped a big can of crushed tomatoes on himself.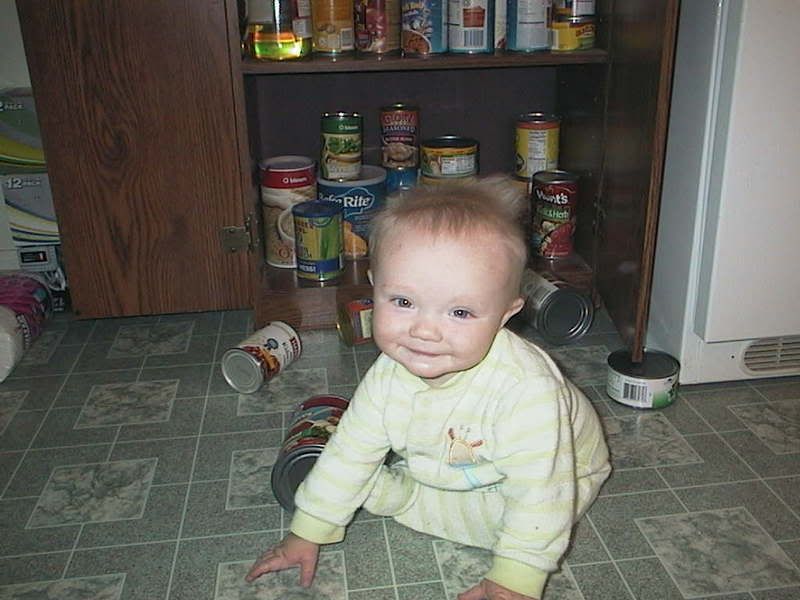 What, did you want this thing on me?
This is probably his favorite drawer...the one under the oven. It was the first one that he discovered. And the first one that he managed to get his finger squished in. It doesn't discourage him though...he keeps going back and loves to get into anything and everything that he can.